Please join us for our ACPA May Meeting hosted by
Auto-Vault Storage/Detail 301
Date: Thursday, May 16th, 2019
Time: 7pm-10pm
Location: Auto-Vault Storage/Detail 301

Address: 444 N. Rodeo Drive, P3, Beverly Hills CA 90210

Parking: Street meter parking (be sure to read signs as the free parking garages close at 9pm).

Music, Bites & Beverages
Raffles & Door Prizes!
Dress: Cocktail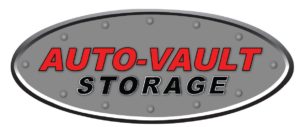 Auto Vault Storageis the elite concierge of fine automobiles and care owned and operated by Founder and CEO, Scot Prescott. Auto Vault provides long and short term storage for exotics, classics, luxury, motorcycles, muscle and rare automobiles. Our goal is to save you time, energy, and worry by sufficiently caring and storing your vehicle for ownership enjoyment and maximum return on your investment. Our business was built by car people for car enthusiast.
Detail 301: On Site Detailing Service
Founder and CEO, Scot Prescott arrived in Beverly Hills in 1979 with a passion to clean and detail automobiles. He began with a mobile detailing service concentrating on high end automobiles that eventually led him to open Detail 301 in Beverly Hills.
Scot has perfected the craft of fine automobile cleaning and has trained his staff to become connoisseurs in superior hand wash. We use the top of the line products with the latest technology. An experience at Detail 301 will leave you speechless. Detail 301 prides itself on cleaning your car with a show room finish. Our typical hand car wash takes about 1 1/2 hour.
Charity: A Sense of Home
A Sense of Home strives to prevent homelessness by creating first ever homes for youth who "age out" of foster care with donated furniture and household items. 30% of those struggling with homelessness are former foster youth. The homeless crisis can only end through prevention.
Guests:
ACPA members may invite qualified guests. A qualified guest is a person who has worked for a high profile individual for 2 or more years and is currently working in that capacity. Please email emma@acpa-la.com with the name of your guest and their current resume for approval. Do not RSVP for your guest at this link below.
RSVP: https://www.eventbrite.com/e/acpa-may-meeting-hosted-by-auto-vault-storagedetail-301-tickets-59891168096